---

Cannabidiol (CBD) has taken the world of health by storm and appears in a lot of products. We can find CBD-infused oils, tinctures and supplements, body creams, lip balms, protein bars and more on the market. CBD has even been targeted by alcohol producers and baristas. Does CBD with alcohol have any health benefits?
---

CBD is currently sparking different opinions among athletes who claim it has various benefits, such as speeding up recovery from injury, improving sleep and reducing muscle soreness. 
But is the power of CBD just hype? Is there strong evidence that CBD can offer athletes this elusive benefit? Or are these claims just based on strong PR or what studies say about CBD?
---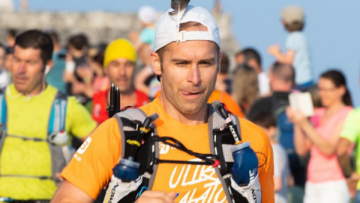 Filip Švrček is one of the leading Czech ultramarathon runners. He talked to the running portal bezvaběh.cz about how he managed to run to the top of Czech ultra races in just a few years thanks to his will and determination. We also have some tips from Filip on how to start an ultramarathon or how his recovery takes place, which is often a neglected topic in the training process.